All Pennsylvanians are Now Eligible for COVID-19 Vaccines
Week of the Young Child In Pennsylvania
Hearings Continue to Examine Governor's Budget Proposal
Enhanced "Move Over" Law Goes Into Effect April 27
PennDOT Urges Caution When Renewing Licenses and Registration Online
Reminder: Share Your 2020 Election Experiences
PennDOT Accepting Unsolicited Public-Private Partnership Proposals
---
All Pennsylvanians are Now Eligible for COVID-19 Vaccines
ALL Pennsylvanians are now eligible to schedule COVID-19 vaccination appointments. To ensure the safety of your friends, family and loved ones, I encourage you to schedule your appointment today. For more information and a list of places where you can receive your shot, visit my website.
Week of the Young Child In Pennsylvania
It's Week of the Young Child in Pennsylvania, a time to recognize the importance of ensuring that every child has access to high-quality early learning programs during their most critical developmental years which lays the foundation for their success in school and life.
Experts have long recognized that these high-quality programs are crucial to students overall academic success. Students who receive early assistance have an increased likelihood of graduating from high school and becoming productive and successful members of society.
I am proud to be an enthusiastic supporter of Pennsylvania's efforts to prioritize financial support for these programs. We must continue to promote programs and funding to reach every child in Pennsylvania. I am also proud to have authored the measure that designates this week as "Week of the Young Child."
This annual celebration is sponsored by the National Association for the Education of Young Children (NAEYC), the world's largest early childhood education association, with nearly 60,000 members and a network of 51 local, state, and regional affiliates.
Visit the NAEYC's website for more information on this important week.
Hearings Continue to Examine Governor's Budget Proposal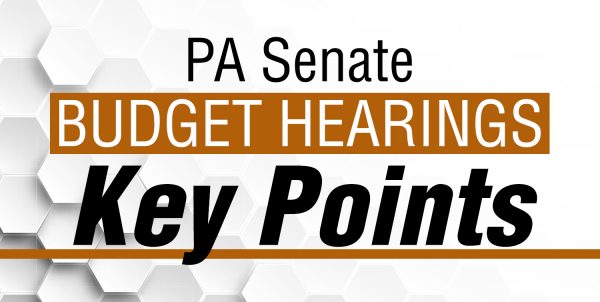 The Senate Appropriations Committee continued its comprehensive review of Governor Wolf's state budget proposal last week. Some of the highlights included:
Ways to make college more affordable, improving services for Pennsylvania veterans, and the importance of new transparency measures. Key Points, April 6
The effectiveness of the PA Liquor Control Board's E-commerce system, funding for the Safe2Say anonymous school threat reporting system, and the need for increased oversight of state grant programs and stimulus funding. Key Points, April 7
Much-needed upgrades to the Unemployment Compensation system, efforts to align Pennsylvania workforce development with existing employer needs, and the impact of pandemic response on farming. More Info
For recaps and highlights of previous hearings, please visit my website.
Enhanced "Move Over" Law Goes Into Effect April 27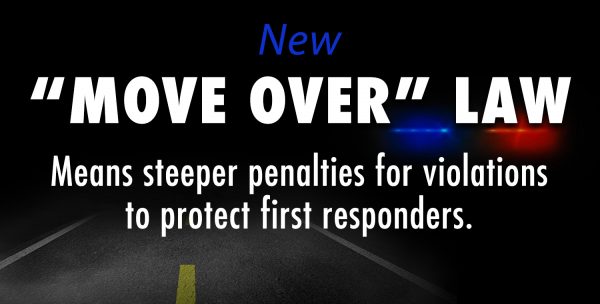 Lawmakers approved legislation in October that will strengthen the state's "Move Over" law to protect first responders, tow truck operators and other motorists near the scene of an emergency. The new law – which includes greater public awareness efforts and steeper penalties for violations – will go into effect on April 27.
The law requires motorists approaching an emergency response area to merge into a lane further away, or to slow down to 20 miles per hour under the posted speed limit if they cannot safely merge. The Pennsylvania Turnpike Commission reports 46 emergency responders were struck and killed in the U.S. in 2020, and 10 more have lost their lives so far in 2021.
PennDOT Urges Caution When Renewing Licenses and Registrations Online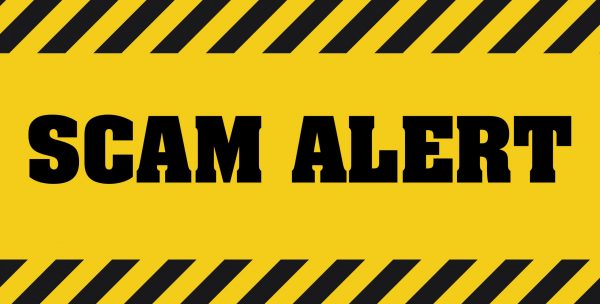 Pennsylvanians who are renewing their driver's license or vehicle registration online should be on the lookout for copycat websites that may charge additional fees or steal their personal information. PennDOT will never ask for personal documents via text message or over the internet, so customers should be aware that any similar requests are coming from a third-party source that is not affiliated with PennDOT.
Online customers are encouraged to enter the web address of the PennDOT Driver and Vehicle Services website (www.dmv.pa.gov) directly into their browser's address bar, rather than relying on a search engine. Suspicious third-party sites should be reported to the Pennsylvania Attorney General Bureau of Consumer Protection at 1-800-441-2555.
Reminder: Share Your 2020 Election Experiences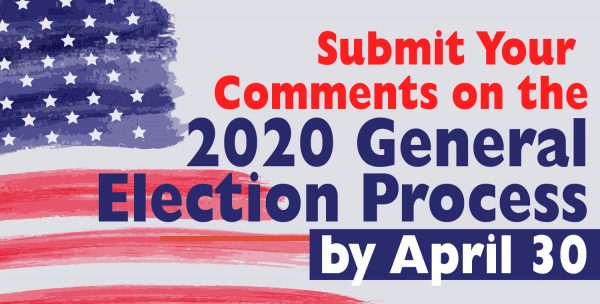 The bipartisan Senate Special Committee on Election Integrity and Reform is inviting Pennsylvania voters to share their experiences from the 2020 election by taking an election survey. The information will be reviewed by the committee and will be considered as part of future election reform measures.
The panel held a pair of hearings last month to gather input from local and state election officials, as well as county commissioners on the administration of the 2020 election, and to review best practices in other states that allow mail-in voting. Video and testimony from both hearings is available at https://pasenelectioncommittee.com/.
PennDOT Accepting Unsolicited Public-Private Partnership Proposals
The Pennsylvania Department of Transportation (PennDOT) Office of Public-Private Partnerships (P3) is accepting unsolicited proposals for transportation projects from the private sector through April 30.
The submission period applies to PennDOT-owned projects and infrastructure. During this period, the private sector can submit proposals offering innovative ways to deliver transportation projects across a variety of modes including roads, bridges, rail, aviation, and ports. Proposals can also include more efficient models to manage existing transportation-related services and programs.
Unsolicited proposals are being accepted through 11:59 PM on April 30. Instructions on how to submit a project and information on the unsolicited proposal review process can be found on the state's P3 website, www.P3.pa.gov.