In this Update:
Second and Third Week of Senate Budget Hearings Recap and Key Points
New Report on PA COVID-19 Hospitalization and Mortality
Honoring the Female Faces of the Front Lines for Women's History Month: Tell Us Your Story
Resources to Help with Problem Gambling
---
Second and Third Week of Senate Budget Hearings Recap and Key Points
The Senate Appropriations Committee, which I chair, recently concluded the second and third weeks of public hearings on the proposed 2022-23 state budget.
Gov. Tom Wolf proposed a $45.7 billion budget that would increase spending by $4.5 billion. Based on projections, this will create a $1.3 billion deficit in the following fiscal year and produce a $13 billion deficit by FY 2026-27.
Several departments and state-related universities came before the committee that past two weeks to offer public testimony on their 2022-23 budget request sand answer questions about their past year's performances.
Here are the highlights and key points from those hearings.
Key Points from Senate Budget Hearings Tuesday, March 1
I took this opportunity to speak to the importance mental health plays in public safety and how the public interacts with law enforcement. We discussed the growing trend of police departments having mental health professionals on hand to assist in situations that were traditionally handled by law enforcement alone.
The Attorney General and I discussed, at length, the results of the Safe2Say program in Pennsylvania. Safe2Say was created in 2018 through legislation I sponsored with Scott Martin (R-13) and was designed to be an anonymous threat reporting system to improve school safety. These reports generated through the system not only have helped to save lives and prevent dangerous situations, but also continues to provide invaluable and never-before collected data on the mental health crisis students are currently facing. This can have the impact of helping state government to further build platforms to help families and districts address these issues.
We also discussed details of the opioid settlement and the impact it will have on local communities. The agreement dictates that counties and municipalities will be restricted in how they can utilize the funds to invest and alleviate the crisis. Of the nationwide $26 billion settlement, Pennsylvania will receive $1.07 billion, which will be put in a trust.
Additionally, because of the important role the Office plays in keeping our residents safe, I expressed concern of the potential utilization of one-time federal dollars to support the Attorney General's office for reoccurring expenses.
During the hearing, Sen. Kristin Phillips-Hill (R-28) expressed her deep concerns with the Commonwealth's cyber security infrastructure. She made clear the importance of improving cyber security for both public and private entities in the state to prevent exposure of citizens' personal information in the event of a data breach. Her comments come in light of the Insight Global data breach in 2021, which was contracted by the Department of Health to provide COVID-19 contact tracing. The incident exposed tens of thousands of Pennsylvanians' personal information to hackers.
Department of Community and Economic Development (DCED)
DCED's budget is very diverse, but there has been a deliberate shift in focus this year to early-stage business development and venture capital in Commonwealth startups. Acting Secretary Neil Weaver and I discussed that this shift is deliberate and can help fuel the creation of new businesses, especially in technology and innovation, and bolster the State's economy. The Ben Franklin Partnership platform is a prime example of a program that is achieving these goals, providing a 3:1 ratio of dollar return.
The Commonwealth has a fundamental structural budgetary imbalance. If we are to address this imbalance, we must encourage business creation and expansion, making the core mission of DCED critical now more than ever.
The Acting Secretary and I further discussed the need for City Revitalization and Improvement Zones (CRIZ) to help drive economic development in third class cities like Erie. I stressed the importance that programs like the CRIZ and NIZ have played in the economic resurgence of the cities in which they have been implemented. These zones have proven to be assets in cities like Lancaster, Bethlehem and Allentown.
Sen. John Yudichak (I-14) noted that the current Corporate Net Income Tax rate has prevented many businesses from relocating and investing in the Commonwealth. Redeveloping decommissioned power plants and the status of carbon capture utilization and storage initiatives were also discussed during the hearing.
Key Points from Senate Budget Hearings Wednesday, March 2
Department of Conservation and Natural Resources (DCNR)
Pennsylvania's state lands and forests include some of our Commonwealth's most pristine areas. Secretary Cindy Adams Dunn and I spoke to the balance that the state needs to achieve in conserving these lands and their commercial utilization. A successful example of this is the management of the State's hardwood industry. Pennsylvania has been called the "Hardwood Capitol of the Country" and through conservation is being done sustainably.
We further discussed the growing need to balance the placement of broadband infrastructure on state parks and forests, in order to allow for every Pennsylvanian to have access and to further responsible conservation.
Secretary Dunn and I discussed the cost of staffing within her department, especially on light of declining user-based revenues. The bulk of new position requests are for "frontline" positions.
Committee members urged the Secretary to take advantage of land leases to help fund $1.4 billion needed for park infrastructure repairs. They also discussed what steps the agency is taking to combat Lyme disease and what the General Assembly can do to help mitigate this debilitating condition in Pennsylvania.
I closed the hearing by reminding the Department that our fiscal situation is that of current obligations outstripping our revenue capacity. This has been the case for the past decade. Every Department has to work to balance their obligations of service to our constituents and maximize, where possible and reasonable, the opportunity for the state to generate revenue to support these operations. This will help to not only improve our long-term financial position, but further the missions of departments like DCNR.
Department of Environmental Protection
I discussed with Secretary McDonell how the Department's employee workflow has been impacted over the last two years and how this will influence their budgetary position going forward. The Secretary acknowledged that there is opportunity for restructuring and potentially reducing budgetary costs.
One of the biggest components of the DEP budget is a piece relating to infrastructure under multiple categories, which directly relates to the potential influx of federal funds. This includes the potential for large investments in watershed and wetlands restoration. I spoke to the importance of the General Assembly being a partner in these efforts.
The Department is requesting new staff members which would bring the total compliment up to 2,557. Staffing within the Department is still down from the pre-2008 mark of roughly 3,200 personnel. Some of these new staff positions will help to improve DEP's notoriously slow permitting process.
I continued to stress that given our current financial situation, and the cash our state has on hand, we need to be as cautions as possible, in order to not have a repeat situation like we did in the post-recession years of reduced department compliments and services to the public. We need to ensure that we are not supporting reoccurring obligations with onetime sources that cannot be sustained.
DEP's permitting process for bitcoin mining operations and its plans to address rivers polluted by mining runoff, as well as increased energy costs as a result of Regional Greenhouse Gas Initiative (RGGI), were also discussed by committee members. Another critical topic explored was the work being done to clean up waterways and the ongoing efforts to clean up abandoned mine drainage and runoff issues.
Key Points from Senate Budget Hearings Thursday, March 3
Like all state departments, the Department of Agriculture is rethinking its workforce and workspace needs. Secretary Redding and I discussed the need to evaluate how services are rendered and how this will affect their budget. Currently, 26 percent of the Department's staff is working virtually, but most positions will remain in-person because of the demands of the job. I commented that the Department is not making a significant request for additional workforce, like most other state departments. Secretary Redding responded that they are able to manage and meet their core-responsibilities within the current complement.
Agriculture continues to be an integral and prominent part of the Commonwealth's economy. In recognition of this, I spoke to the importance the Department plays in this sector and how we can better leverage business and workforce investment initiatives to support these activities. For assets under the State Government's purview, it is important for the long-term financial health of the Commonwealth, especially when federal stimulus dollars are exhausted, that we find ways to maximize our assets' potential. An example would be to find ways to make assets like the Farm Show generate more revenue.
Marketing and development funding from the Commonwealth also helps to support this vital sector with initiatives like the PA Preferred Program. PA Preferred is designed to create opportunities for Pennsylvanians to easily identify and purchase locally grown and processed items, which in turn benefits our farmers, agribusinesses and economy.
As a part of our Performance-based Budgeting analysis of the Department of Agriculture's tax credits, there were several recommendations proposed. When I questioned the Secretary on the process of implementation, he indicated that they are working toward fulfilling the proposed recommendations.
Committee members discussed the importance of mental health support for agricultural workers and how we can support those seeking help. The establishment of the AgriStress Helpline has been established for anyone working in agriculture to talk to someone about their mental wellness.
In closing, I impressed upon the Secretary the need to continue to work towards improving the Commonwealth's financial position, long-term stability and support the necessary actions under the purview of his department.
I discussed with testifiers the issue of tuition competitiveness and how this issue impacts a student's decisions to attend one of their universities given the abundant choices available to them within and outside the Commonwealth. Testifiers responded that tuition, the value students receive, and job opportunities are large determinants they feel students use to make attendance decisions.
We further discussed the challenges the universities faced during the pandemic and how they are transitioning back to in-person classes and instruction. A key component of their future competitiveness and financial sustainability will be adapting to changing student preferences and responding to the broader trends of virtual attendance. The testifiers said that they are closely monitoring the evolving situation, drawing parallels to the business world and the outcomes achieved and challenges presented by a hybrid work environment. Additionally, I noted that these decisions will have far reaching effects on the regions that these campuses are located in, especially impacting the local economies, and students' mental health.
Committee members spoke to the importance of recruiting veterans and service members to be a part of on campus programs and to accommodate the challenges that they may face.
To close the hearing, I stressed the important role these universities play in creating a competitive future for the Commonwealth. Our universities can help us to reverse the demographic challenges of the state and as a part of our broader Commonwealth strategy, help to improve the budgetary future of the state. In partnership with the Commonwealth, having these institutions become more involved in business startup and venture capital phases, a space they are already active in, is just one potential avenue for these universities to pursue.
Key Points from Senate Budget Hearings Tuesday, March 8
Department of Human Services (Part 1)
Department of Human Services (Part 2)
In speaking with the Department of Human Services (DHS) leadership team, we discussed the challenges experienced in transition from the state's footprint of managed care facilities. The department responded that they are working to limit the impact of these transitions on the residents they serve. This is critical, since these are some of the most vulnerable populations state government is charged with caring for and it is important that they receive the care they deserve.
I also brought up the ongoing Children's Health Insurance Program (CHIP) contract negotiations. CHIP is slated to run into 2024 at which time the Department will issue a new Request for Application (RFA). I questioned if this timing was to have the new Managed Care Organization (MCO) contracts in place first. The Department responded that this was more of a systems timing issue than a deliberate move. I also discussed CHIP premium arrears assistance, which would help to make MCOs whole and satisfy families outstanding debt.
The Department again this year participated in the state's Performance-Based Budgeting review, which I discussed during the hearing. This is an important process that helps to inform the public and lawmakers of the performance and results of state programs. Overall, the reviews have shown steady improvement in the delivery of services to the residents of the Commonwealth. Community Health Choices, Managed Care Organizations, STARs and many other programs were reviewed. Only a few recommendations in areas of significant deficiency were included in the review and I discussed with the Secretary their plans to implement these recommendations.
Other topics covered were funding for Medical Assistance for Workers with Disability and employment opportunities for individuals with disabilities.
I closed the hearing discussing with the department the state's overall financial position and the need for fiscal balance. The state is still experiencing a structural fiscal imbalance. Considering the significant role the Department plays in providing critical services to our residents, achieving this balance is important to the sustainability of these commitments going forward, especially when federal stimulus dollars runout.
Key Points from Senate Budget Hearings Wednesday, March 9
I started off the Department of Health's Budget Hearing by acknowledging all of the work the Department has done on behalf of the citizens of the Commonwealth over the last two years. I believe now is a good time to take stock of our public health infrastructure and reflect on where we need to move in the future, especially as we come out of the most challenging period in generations. Many hospitals in urban and rural areas are in danger of closing under the financial strain imposed by two years of pandemic response. The Department of Health's budget proposal signals a move to take stock of our current system and make changes to meet future challenges, including refocusing on the continuum of care principle.
Other topics covered by committee members included county COVID-19 vaccination rates and the consolidation of the medical marijuana industry in Pennsylvania and its impact on the supply and price of medical cannabis. The acting secretary was also asked to detail steps taken to rectify the serious issues caused by the massive 2021 data breach involving a COVID-19 contact tracing vendor.
The Department is requesting an additional 21 new staff members to help expand their compliment. I asked the Secretary to provide details on how these individuals will assist in the operation of the department and how they will align with past staffing levels. It is important to ensure that these positions will be able to be sustained when the Commonwealth is no longer supported by federal funds.
Other topics covered were the dramatic rise in department overtime costs since 2014 and the status of upgrading department websites related to elections, business registration and lobbyist reporting.
The incorporation of the PENN File system, a major change within the Bureau of Corporations and Charitable organizations, was also discussed. The system will go live in two phases in late 2022 and early 2023.
Key Points from Senate Budget Hearings Thursday, March 10
Department of Education (Part 1)
Department of Education (Part 2)
I took the opportunity to thank the education professionals across the Commonwealth who have worked so diligently throughout the challenges of the last two years during the two-part Senate Appropriations Committee budget hearing with the Department of Education (PDE). We truly owe them a debt of gratitude for their tremendous service.
In order to plan our future obligations, I asked the Department to provide information on how federal funds were and are being spent, specifically those funds being utilized for reoccurring costs. This will be important in order to understand what the impact of reduced federal funds in future fiscal years will have on the state.
I asked the Department about census data, which is not available to the state right now, but is needed for the distribution of state funding through the Basic Education Funding Formula (I was proud to chair the Basic Education Funding Commission). The Department stated that this data was delayed, and they are hopeful to receive it in the coming weeks. This is critical information which needs to be inputted into the formula in order to determine state allocations to local school districts
Last year, we advanced "Level Up" funding to assist the school districts with the lowest median household incomes. I raised the point that we will have to better understand the impacts of having this sperate platform alongside the Basic Education Funding Formula. Since "Level Up" was advanced so quickly, I am curious as to how this platform performed and if it will be sustainable in the future.
The Special Education Funding Commission, which I Chair, recently revisited the Special Education Funding Formula, making adjustments, which were approved by a unanimous bipartisan vote of the Commission. I expressed my hope that the requested $200 million increase in Special Education funds would flow through this formula and reach students who need it most, should the General Assembly approve the additional funding The Secretary said that their proposal would run these dollars through the formula. I also highlighted that we are second in the country for special education graduation rates.
I appreciate the Department's participation in the Performance-Based Budgeting review. The review noted that state-wide school enrollment is declining in Pennsylvania, which is a reflection of our state's overall demographic challenges. The review also noted that PA spends $3,000 more on average per student on K-12 education, which isn't an accurate reflection of the whole school funding picture in the Commonwealth. These averaged numbers do not reflect relative need and challenges of local districts.
In closing, I reflected on the Governor's budget proposal and that the Department's budget needs to be considered in the larger context of the state-wide spending proposal. As I have noted with previous departments, we need to ensure that we are making responsible commitments in order to not relive the budgeting problems we experienced in the wake of the Great Recession.
The hearings are broadcasted live to the public, with links available on my social media accounts. I also provide additional highlights and commentary on my Twitter account during each hearing.​
Replays of each hearing's proceedings will be available on my YouTube channel.
New Report on PA COVID-19 Hospitalization and Mortality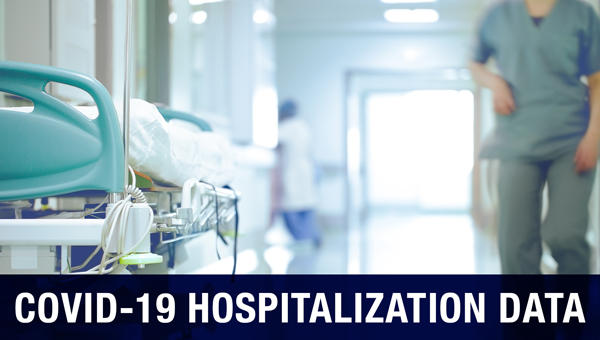 The Pennsylvania Health Care Cost Containment Council has released a new report on COVID-19 hospitalization and mortality over the first 16 months of the health emergency.
From March 1, 2020 through June 30, 2021, there were 120,329 COVID-19 hospitalizations in Pennsylvania hospitals. Pennsylvania residents were hospitalized at a rate of 91.5 hospitalizations per 10,000 residents. More than half of these admissions occurred from November 2020 through February 2021. There were peaks in admissions in April 2020 (8,391), December 2020 (24,506) and April 2021 (10,641).
While in the hospital, 10.2% of the patients required mechanical ventilation and 12.3% of patients died, while 14.9% were readmitted within 30 days. The average length of stay was 8.1 days. Older residents consistently had higher hospitalization and in-hospital mortality rates. You can read the findings at www.phc4.org.
Honoring the Female Faces of the Front Lines for Women's History Month: Tell Us Your Story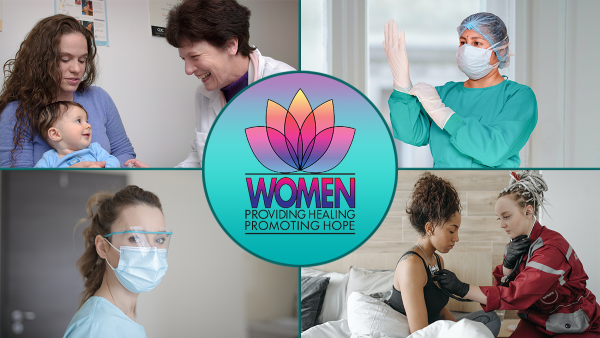 March is Women's History Month and this year's theme is Providing Healing, Promoting Hope, a tribute to the work of caregivers and female front-line workers throughout the pandemic.
In the spirit of this achievement, the Pennsylvania Senate wants to hear the stories of "Female Faces of the Front Lines." If you are a female medical provider, caregiver, EMS or emergency worker or you know someone who is, we want to hear from you.
Just follow the directions at the link and we'll share your inspiring story on social media.
Resources to Help with Problem Gambling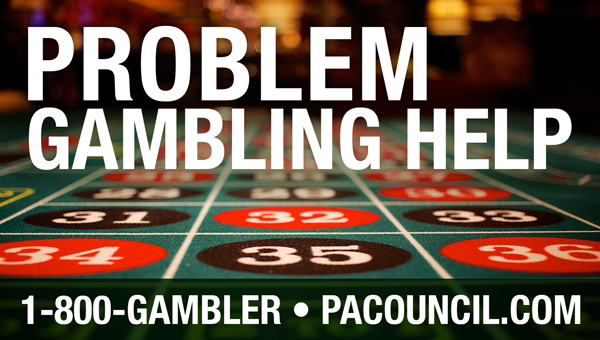 March is National Problem Gambling Awareness Month, and resources are available to help with a gambling addiction.
The Council on Compulsive Gambling of Pennsylvania provides valuable information on compulsive and problem gambling, including how to know if you might have a problem, finding counselors and more.
The Council operates the Pennsylvania Problem Gambling helpline, 1-800-GAMBLER (1-800-426-2537). More resources, including a 24-hour chat service, are also available at www.pacouncil.com.