In this Update:
Direct Payments for Healthcare Heroes
Senator Browne's School Graduation Bill Presented to Governor
Beware of Job Scams
Student Loan Relief for Nurses Available through March 1
Property Tax/Rent Rebate Applications Being Accepted
---
Direct Payments for Healthcare Heroes

Few have faced as many challenges during this pandemic as the dedicated frontline workers in our health care system.
I am proud to report that the Pennsylvania Senate has approved $225 million in funding for hospitals and frontline health care workers who continue to keep us safe during the pandemic. These dollars are specifically to be used for direct retention and recruitment payments to hospital staff.
The bill includes:
$100 million for acute care general hospitals.
$110 million for critical access hospitals, facilities with a high volume of Medicaid patients, and behavioral/psychiatric providers.
$15 million for the PA Student Loan Relief for Nurses Program.
Under this legislation, all hospitals that provide inpatient medical care will receive funding that must be used for making retention or recruitment payments directly to hospital staff.
The Lehigh Valley's health systems will receive:
Easton Manor: $179,610
Kids Peace: $1,379,927
Lehigh Valley Health Network: $10,653,585
Lehigh County Center for Recovery: $105,137
New Vitae Wellness and Recovery Center: $70,092
Luke's Hospital Network: $8,367923
Step by Step, Inc.: $35,046
The bill is headed back to the House of Representatives for their concurrence and is expected to be presented to the Governor today for his signature.
You can watch my comments in support of the bill on the Senate Floor HERE
Senator Browne's School Graduation Bill Presented to Governor
For many students, the path to graduation isn't about the hard work and determination they display in the classroom, but instead the insurmountable roadblocks that delay or prevent them from completing their studies altogether.
That is why I am proud to partner with Senator Langerholc in authoring Senate Bill 324 to help to remove these barriers, allowing for more young men and women to succeed, graduate and realize their potential.
Our bill, which last week unanimously passed the House of Representatives, will assist students experiencing homelessness or those who transition between foster homes to stay on track to graduate high school.
Students experiencing homelessness or living in foster care may face additional graduation challenges because they changed schools before earning full credit or are unable to take a required course at their new school. In addition, their new school may not honor the credits they earned. Senate Bill 324 will remedy these roadblocks by requiring the school to designate a point person to review the student's past transcripts and provide the essential support needed to aid the student to graduate in a timely manner.
The bill would also provide students with other methods to demonstrate that their coursework has been satisfactorily completed so necessary credit can be awarded. If a student is ineligible to graduate from his or her new school, the new school may request a diploma be issued from the previous school, assuming the student met the previous school's graduation requirements.
Senate Bill 324 now heads to the Governor's desk for his signature.
More information about the bill can be found HERE.
Beware of Job Scams
Scammers are hard at work looking to steal your personal information and cheat you out of your hard-earned money. Unfortunately, local businesses are not immune to these types of scams.
Late last year, bad actors impersonating B. Braun HR personnel, forged job applications with their branding in an effort to deceive unsuspecting job seekers. In some cases, people paid as much as $3,000 to these scammers, purportedly for equipment to work from home. As soon as B. Braun became aware of this, they contacted the Internet Crime Complaint Center (IC3), an office under the umbrella of the FBI that handles this type of internet fraud.
There are several steps you can take to prevent yourself from becoming a victim. B. Braun suggests using these simple guidelines for anyone applying for a position with their company or any other position within the Lehigh Valley:
Be aware that B. Braun or any legitimate employer would never ask a job applicant for money.
Job openings can usually be verified on the employer's website.
Anyone who is the victim of a job scam should report it to the FTC and the PA Bureau of Consumer Protection.
If you are a victim, immediately contact the company you used to send the money, report the fraud, and ask to have the transaction reversed. Additional tips on how to reverse payments can be found on the FTC website above.
As scammers become more sophisticated, make sure you stay ahead of the curve.
Student Loan Relief for Nurses Available through March 1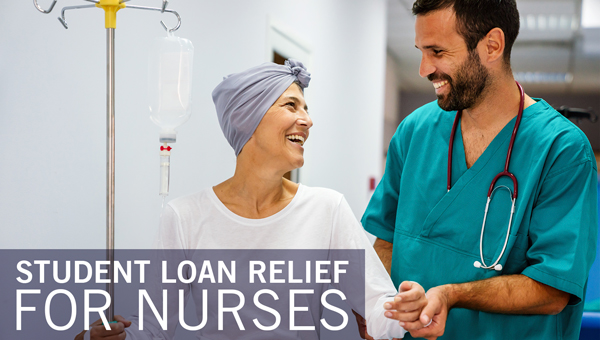 Applications are being accepted through March 1 for the new Student Loan Relief for Nurses program.
Qualified nurses working through the COVID-19 pandemic may be eligible to receive student loan relief of up to $2,500 for each year of work (beginning with 2020) for up to three years, with a maximum benefit of $7,500.
The Pennsylvania Higher Education Assistance Agency indicates the high volume of applications has slowed the review process, and online applications are not offered. You can learn more about the program and the application process here.
Property Tax/Rent Rebate Applications Being Accepted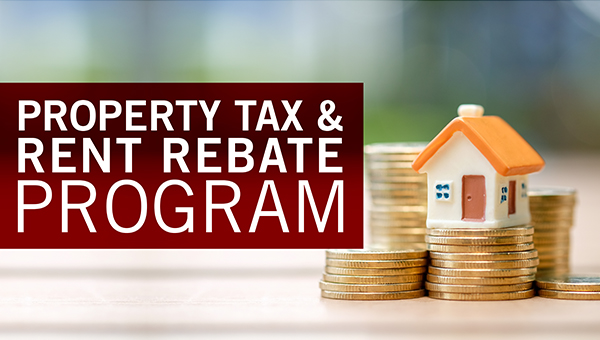 Older and disabled Pennsylvanians can apply now for rebates on property taxes or rent paid in 2021.
The Property Tax/Rent Rebate Program benefits eligible Pennsylvanians age 65 and older, widows and widowers age 50 and older, and people with disabilities age 18 and older. The income limit is $35,000 a year for homeowners and $15,000 annually for renters, and half of Social Security income is excluded.
After checking eligibility requirements, you can file your rebate application online by visiting mypath.pa.gov. Submitting your application online does not require you to sign up for an account. You can check the Property Tax/Rent Rebate Program instruction booklet to learn which information you will need to complete the process.